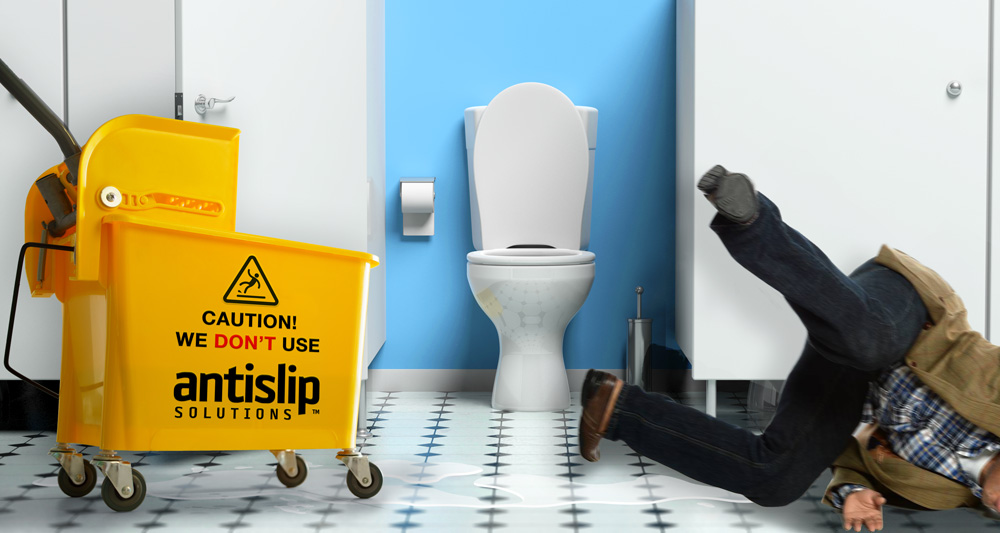 Not every floor looks slippy, but slips and falls can happen anywhere.
They can occur at the entrance or foyer of a building, in the kitchen, in bathrooms, in shopping centres and even as you walk outside, round a hotel pool for instance.
More serious slips together with the resulting fall can result in: sprains or strains, broken bones when trying to break the fall, back injuries due to the sudden and forceful impact during the fall, even burns if it occurs near hot surfaces or if the person is handling hot fluids and cuts if the slip occurs near sharp edged objects or furniture.
Slips usually occur when there is a loss of grip between the shoe and the floor.
Polished floor surfaces require sufficient grip to prevent slipping, especially in areas which may become wet or contaminated.
Floors need to be cleaned properly to ensure that a build up of cleaning product residue is avoided and the floor does not become too slippery. 
Safe Kleen
Where possible a slip resistant coating should be applied. 
Safe Grip