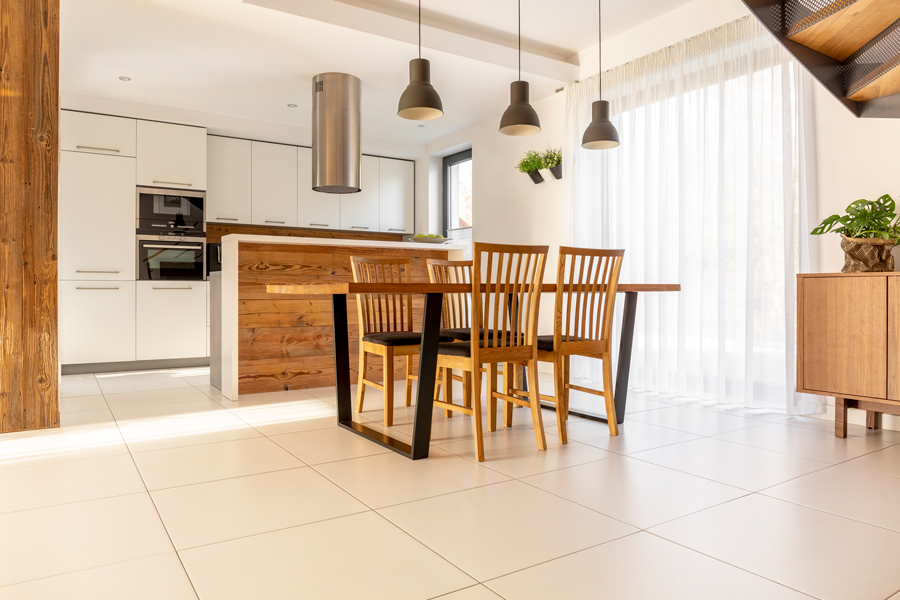 Slippery Kitchen Floors
Water, grease, cleaning residue and low-friction highly polished tiles can all cause kitchen floors to be slippery. For some, falls result in hurt feelings, skinned knees or broken bones. For others, falls can signal the beginning of lifestyle changes – or even lead to death.
Whether you're running a commercial kitchen and trying to keep your workers safe or you're just trying to protect your family and yourself at home, there are steps you can take to prevent your kitchen floor from being slippery.
Clean your kitchen floor regularly with Safe Kleen Multipurpose Cleaner 2.5 Litres £15.00.
Removes Oil, Grease and Grime in quick, quick time…
Safe Kleen was specially formulated by our chemical experts for keeping a kitchen floor or bathroom floor free from the build up of grease and dirt deposits to maintain the treated surface at it's optimum level of performance.
Treat your kitchen floor with Safe Grip  Anti Slip Treatment 250ml £15.00
A Safe Grip anti slip treated floor is a safer surface to walk on when wet
Safe Grip Anti Slip Treatment is an anti-slip solution, which has a very low odour, that can be applied to a variety of surfaces radically improving the slip resistance when wet.
If you have any worries about your home floor surface, whether in a kitchen, bathroom or hallway then Anti Slip Solutions have the answer – don't risk it! for a small price you can make your slippery floor safe.